Partisan Puns #33
Paula thinks she knows a lot about government, but she doesn't. Politics me off.
Politics only serve to make the future moron-certain.
The newspaper doesn't put in Politics what is Classified.
When you can't decide with your friends whose place to have a party at it's known as party politics.
Two dogs had a bone of contention.
The two congressmen disagreed about what sort of pan should be used to cook pancakes. Another example of griddlelock.
Two cooks disagreed but decided to hash it over.
'I agree with you wholeheartedly,' said the artichoke grower.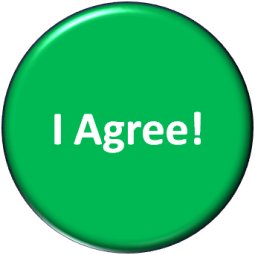 My pet is very agreeable. He's a seeing-eye-to-eye dog.
Harry and Clem the carpenters, argued mightily on how best to complete the dinette set they were working on. They finally agreed to table the discussion.
People can't seem to agree on Global Warming because it's a polar icing.
Two ladies were discussing the planetarium show they had just seen. One said the show was fantastic. The other agreed but added 'Most of it was over my head.
---
Partisan Puns
#33