Constance Caraway P.I.

~ Episode 10
…"No, problem. We have Eddie!" Outside in his idling yellow auto, Eddie Dombroski has nodded off, unaware of what is in store for the rest of this
Christmas eve

-'ning…
The basement door is in fact unlocked –
"Curious." Martin Kamen points down the rickety stairs. "Watch your heads; cover your hair from the dust and spider webs."
"No one uses these stairs and yet there is a pair of footprints in the dust, in both directions." Fanny is first down.
"Check for booby traps Fan!"
"Very funny." Instead of trip-lines Fanny traces the stray telephone line to what looks like a transmitter. "Look, the yellow and black wires are hooked up to this thing, but the red and green continue on to what must be other extensions."
Fishy.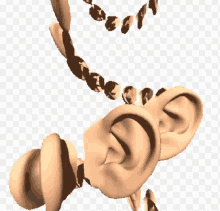 "We need to get out of this building, before we discuss anything other than the weather." You never know who may be listening.
"William has the car, but there is a café over on 57th."
"That's swell, but we need to get down to business in a hurry."
"We have a safe room out at Argonne, but how do we get there? The University bus doesn't run on Sundays."
"No problem. We have Eddie!" Outside in his idling yellow auto, Eddie Dombroski has nodded off; unaware of what is in store for the rest of this Christmas eve-'ning.
The three of them pile into the spacious back seat of the Checker auto, could even fit two
more of slight build if needed, as they roust the driver to action.
"Argonne National Laboratory!" Constance Caraway belts out the order, passing a 100 dollar bill up to the front seat.
"That's that Top Secret place out Westmont way. Yeah, down on the way to Saint Louie on Route 66; some great taverns out there. I can pick it up at Jackson Blvd."
"Stop by your house on the way and tell your wife you have been commandeered by two beautiful government agents for a secret government mission… not to worry, we will have you home for Christmas morning."
"You folks aren't school teachers are you?" Eddie senses something greater than that.
"He is." They both point to the man in between them.
Martin David Kamen timidly raises his hand.
---
Constance Caraway P.I.
Forever Mastadon
---
page 12