Constance Caraway P.I.

~ Episode 167
…most of the neighborhood probably thinks someone is setting off fireworks…
As part of the lead grouping on this unlikely assault on a neighborhood residence, P.I. Constance and G-Man Jesse are outfitted
with all the protective gear, like that afforded to the men who stormed the beach at Normandy, on that fateful day a mere seven years ago. Though National Guard presence is nominal, it is an indicator of how serious The Libby Affair had become.
Falling in the line behind, deuces are wild on this pre-dawn March morning; 2 x 2 are 20 Chicago police cruisers each with two men inside, too-jacked-up on thick black coffee in anticipation of some bigtime action. Some of the old-timers liken this raid to
the Prohibition runs in the days of Dillinger & Capone.
You might think that mobilizing 2 shifts of an entire police force would be enough, but  R-6 Sikorsky military helicopters are hovering over Lake Michigan, due east of the 5000 block of south Greenwood just in case. No one, including the master planners, knows what will exactly go down.
Over the police frequency Daniels gives the marching orders, "After we shoot the concussion shells into each floor, I want all vehicles to focus their spotlights at every square inch of that house — from the north and  the south and the street and especially the alley."
The nondestructive bomb, intended to stun everything inside rockets through the side entrance, the second floor bathroom window and a third floor bedroom, unleashing a series of prodigious thumps, with but small puffs of smoke. Other than being lit up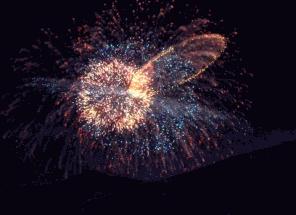 like a Christmas tree, most of the neighborhood probably thinks someone is setting off fireworks…
… But certainly not anyone inside this building under siege.
All lighting is trained on the house, 360 degrees and forever, but nothing happens immediately. The hibernating bats don't like it and scatter into the dawning day, as do any ghostly apparitions from the house's scary past.
Constance Caraway P.I.
Forever Mastadon
page 142