Alpha Omega M.D.

– Episode #17
         … Warden Hayes has a burr under his saddle…
Warden Hayes, can you tell me what kind of prisoner Alpha Campbell has been?"
The warden has a burr under his saddle, not at all happy with the absent Attorney R. Worth Moore having gone over his head, to the Governor's mansion no less, to spring the doctor in the first place. Yet he cannot lie about the model prisoner in question. "We
hardly know he's there. He skips meals, for instance. He doesn't socialize… not that socializing is a healthy thing in a maximum security prison. And to tell you God's honest truth, he's forever reading that damned bible of his, especially after "lights out" and that aggravates us some.
"And the last thing, the one bad thing is that he's not a very good worker. I mean we have a guy with one hand cut off who can make more license plates than Campbell, with this good hand tied behind his back!."
That somewhat concise assessment is about what Hopkins had expected to hear. "Do you believe he is a candidate for release?"
"I do, but mostly because he is taking up good space–you know, for the hard criminals that should be at Starke."
"That is a flimsy reason for release, let alone clemency," reasons Jim Stack. "There's a dead young mother to consider here."
"What do think about parole release, Warden Hayes? Is he a threat to society?" asks the governor back.
"Release, clemency, hell I would let him escape, I'm so sick of this case right about now!"
"Then let's do this, I think Alpha Campbell should be a free man," declares W.D. Hopkins.
The same silence that started the meeting, are the sounds now unheard. The lone visible dissenter in the room has been patiently so, until now. He had thought he knew Samuel Goldblatt from somewhere. His name had that visual familiarity, memory of the photographic ilk. Just how he knows that name will become readily apparent.
"Governor–I have important, confidential information which is critical to this proceeding," Goldblatt asserts.
"If you object to his release, please present your evidence to the entire group."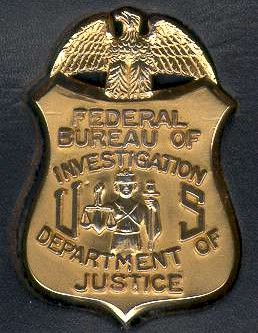 "It involves the F.B.I." Those words strike fear in the hearts of men, all men, not just here in the Southern states. Remember that 'the South will never die', it has been said, but the J. Edgar Hoover led federal cops seem to be color blind, or at least that is how they appear on the outside.
W.D. Hopkins does not fear Goldblatt III's invocation, merely respects it wisely. He ushers the czar of the Holiday Inns into an inner chamber. There appears to be an unfettered determination in the gate of the visitor, yet W.D. cannot imagine the connection between confidence and consequence.
Goldblatt's resolute agenda is twisted, compared to the governor's debatable influence.
---
Alpha Omega M.D.
Episode #17
---
page 16