Alpha Omega M.D.

– Episode #243
…"Laura Bell is the scrappiest woman I know. I bet she gave 'em all they could handle, Jimmy!" A.O. has known his wife's mother for most of his life…
Amidst all this relational banter, there is a knock on their door. Carolyn gets up to see who it is.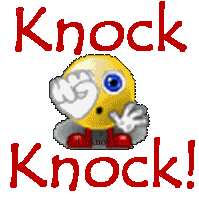 "Good day, my name is, James Ferrell. This is my client, Doctor Alpha Omega Campbell. May we speak with Sara Fenwick, please?"
Lyn glances back at Sara, who motions them in.
"How are you doing, Miss Fenwick? I understand you had quite an evening last."
   "That would be an understatement, Mr. Ferrell. It seems I see ghosts that are both covered with blood and five yards of my best rayon. My friend and I have been discussing possible connections to my mildly depressive tendencies."
"First off, we do not dismiss your account of last evening out of hand. I know it looks like you were seeing things, but I have a feeling we are dealing not with common thieves, rather very intelligent and purposed individuals. With that said, can you tell us anything about the men you saw fleeing the scene?"
Sara is delighted at the prospect that she is indeed sane. "Oh, thank you, good sir… let me see… I
believe they were younger, judging by how fast they could run. One of them was wearing one of those new hats, a variation of the tam-o'-shanter – they've been wearing them for years in Europe." Of course Sara would use fashion as a point of reference. "And their clothes were by no means shabby, which is odd for common thieves."
"Good observation, Miss Fenwick." James Ferrell had his theories. "I believe that robbery was not the motive. Do not take this wrong lady and you A.O., but had they been Negroes, which the location of the crime would indicate, we would never have a chance to solve Olla's disappearance."
"Laura Bell is the scrappiest woman I know. I bet she gave 'em all they could handle, Jimmy!" A.O. has known his wife's mother for most of his life.
"That may have worked against her, Alpha and if my suspicions are correct, the people who may have done this, probably think they hate her, without ever having met her." Because they are going to do their best not to involve the police, he is doing his best impersonation of a detective. "Who doesn't like you, Doc? I know you don't have a vengeful bone in your body, but others cannot get over whatever bothers them."
A.O. uses the hanky from his suit jacket to wipe sweat from his bare forehead. Always the three-piece suit; he does everything but sleep in his suit of clothes. "I sense lotsa envy from whites, not likin' what me and Maggie have, but hate, thatsa fearsome 'motion. The Lord tells us to love our neighbor as we would want to be loved. Can't think of no one, right off, but I'll keep on recollectin'."
---
Alpha Omega M.D.
Episode #243
---
page 229