THE RETURN TRIP

– Episode 58
…Thank you watching this special report, I am Steven Sharkey. We will be seeing you at our 5:30 Newscast,..
…I get one (plucking) line at the end? What is that?" Only some of that reaches the air…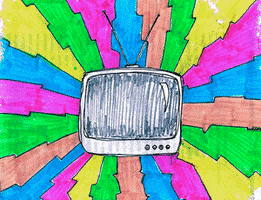 "Nnnooooooo," screams Deke McKinney, leaping to his feet, a boiling flash of blood flowing to his brain. The brothers stand together, eyes fixed to the televiewer.
"These are Roy Crippen's words to me,'At approximately 11 AM local time, Space Colony 1vanished from NASA tracking. The astronaut team of Commander Sampson McKinney and Lt. Commander Celeste McKinney, who were on the surface of Mars at the time on the 1st surface exploration, are believed to be thriving, though communication has been disconnected on their end. There are sketchy clues to what may have occurred.
'We have weighed all viable options and have decided to launch the deep-space shuttle New Mayflower, with a skeleton crew of three, to effect the rescue of the McKinneys before their means of survival have been exhausted. This unprecedented Midnight launch will retrieve two of the World's greatest space pioneers.'
"He finished by telling this reporter, 'Plans are already in the making, discussed by our consortium partners, to build a second orbiting Colony in place starting before this year is out.'
"This is Francine Bouchette and KHST 13 will continue to monitor this tragedy and will bring you the latest, whenever that will be… back to you Steven."
"Thank you watching this special report, I am Steven Sharkey, we will be seeing you at our 5:30 Newscast," closes an embarrassingly mortified co-anchor. "I get one (plucking) line at the end? What is that?" Only some of that reaches the air…
---
 THE RETURN TRIP
Episode 58
---
page 55