THE RETURN TRIP

– Episode 106
…"Roy???" Braden wonders if his friend has suffered brain damage…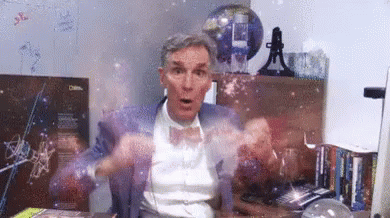 "All in all, I think this bash has been a chart-topping smash!" Braden King has bid adieu to all but two of the birthday partygoers, Francine and Roy, who seem to be
reluctant to part company.
"A great day for those boys," Francine has been welcomed like family. "And there are some interesting people working for NASA, well except for Roy's secretary."
"It is nice of you to stay on Francine. Your support and friendship is a valuable public relations coup for the space program." Personal feelings aside, Roy cannot help but speak the truth as he sees it.
She has utterly blown off any other plans, or anyone linked to them.
"Copy that!" Braden echoes his appreciation. "Bring that bottle over here bartender," He points to the bottle of peach schnapps and pours three shot glasses. "Let's raise a glass to the fine people connected with Space Colony 1. Here's to Space Colony II!"
"To Space Colony II and Sampson & Celeste McKinney," Roy increases the tote; three small glasses of nectar clank together, by three peachy people.
The trio sits around the circular island table, dazed yet unable to wrap a bow around this evening.
"I don't know what is, but right now I feel like getting away for a while, you know like get my butt out of this island of titanium and technology and get it down to one of the last unspoiled islands in the Caribbean."
"What???? Roy Crippen, married to space is considering a vacation to Puerto Rico, no way?" King knows Roy's hesitance about the 51st State. Conversely he is serious about the man's devotion to the Space Colony project, ever since it was on the
drawing board.
"Yeah, what the hell, New Mayflower has no need of my doting and the "cold" weather this winter is getting to me AND to top it all off, the United States Congress is on recess; they can kiss my ass."
"What on Earth will we do, without Mother Hen looking over our shoulders, beating a path back and forth from Galveston and Oskaloosa? Please do us a favor." Braden cannot help himself.
Francine can identify with Roy, treating vacation and sick days like stepchildren, all the while keeping her puss in front of the camera lest a single Sweeps Period goes by without her help, including February's. "Were you planning to leave before the end of the week?"
"I was thinking Sunday; need to tie up some loose ends, why do you
ask?" He is curious.
"Well I get a discount through the station for United Airlines and Hilton Worldwide and if you don't mind a tag-a-long…" Knock him over with a feather. "I hope I'm not overstepping, but I happen to adore Jamaica and I am overdue for a getaway."
"I don't fly commercial and don't like big Hotels either." Is he blowing her off? Is he blowing a chance at love a chance of a lifetime?
"Roy???" Braden wonders if his friend has suffered brain damage.
'I gave it a shot,' Francine thinks privately, having stuck her neck is out to its vulnerable limit.
"What do you think about us taking my helicopter instead? It's quicker and I have open reservations at a little spot called the Silver Seas in Ocho Rios."
---
THE RETURN TRIP
Episode 106
---
 page 100 (end ch. 5)