This is going to be a step-by-step tutorial to bring your book to readers on your blog.  I have blogged 3 of my books @ Writing Is Fun-damental.com 300-500 words per day. It is great way to provide daily content that is original, interesting and reliable.
How many writers have a book languishing on their computer?
 No love from agents

No offers from publishers

Rejection is the single greatest source of frustration for writers of books

Your book is good, but may never see the light of an appreciative audience

You have dreamed of a NYT Best Seller

Making  real money writing books is practically impossible.Talent is one thing. Luck is another and luck has more do with publishing than anything. It is a cruel crapshoot, coming up snake-eyes time and time again.
Self- publishing a book is one alternative to traditional publishing. It is extremely satisfying to have your book in your hands. I happen to have one: THE LIFE AND TIMES OF A BLACK SOUTHERN DOCTOR. I could not be more proud of LATOBSD. I have no idea how many copies it sold. All I do know is that it cost me $1700 to have books that I can hand out to friends, family & occasionally sell 1 or 2 now and then.
Once I got that out of my system, I have blogged 2 of my books using a system that I came up with. Here is an example: http://wp.me/p2MBwN-2B0 of a post (Episode 203 of 242 of CONSTANCE CARAWAY P.I. ~ Forever Mastadon). It contains  most of the elements of my blogging method:
Self produced graphics/images

Topic related images from Google

YouTube music and videos

SEO formatting that is search-engine friendly
By blogging the book daily, I have found that it is a great way to edit that manuscript. Why not? It is nothing but bytes in a file anyway and you can improve it on the fly.
It's like one big picture book. If you printed all the episodes out in book form it would be 2000 pages long!
With my style of writing,  an episode just happens to be about 300 words. About every 300+ words, there happens to be a double-space i.e. change of scene or subject. So, from day-to-day this accomplishes 2 things; 250 words of content satisfies the Google requirement for searchability & it makes it easy for the reader to follow along.
The above image is one that I produced with a program called PrintMaster Platinum Here are some others that I produced to augment the text in one of my episodes:
Please note that the bottom two are (active) linked to exactly what they are:
The Episode Catalog
The List of Characters
Now you are able to read the entire book + keep the people, places & things straight.
It all starts with a blogpost, in this case WordPress. Here is an episode  from August 16th:
---
Forever Mastadon ~ 

Episode 240
…"I don't know how NBC is explaining the broadcast interruption…..do you Sam?"…
"Yeah their telephone banks were lit up, but operators were told to tell them that it was related to the electrical blackout, which technically it was. But I was told that they were back on the air for your explanation and altar call, Billy."
"If that is the case, then untold millions heard the truth from my lips."
"I also heard that the main sponsor, LUCKY STRIKE, was quite pleased with the viewer numbers."
"A tobacco company for a sponsor, isn't that ironic? Well God can help you or any other believers ditch that nasty habit Sam."
"I smoke menthol Billy; they say it is better for you."
"I see actors and actress smoking them in movies all the time, so someone thinks it's cool. But YOU know better than to blow smoke my way!" Graham errs on the side of caution when it comes to vises. "Speaking of habits, did ancient peoples smoke cigarettes, Willard?"
"I am not an anthropologist Reverend Graham, but ancients were more concerned about their next meal, let alone acquiring a senseless habit. As we, well me anyway, have learned, that Devil will do anything to keep us slaves to something, anything, even believing that our species started out as sea creatures, then fins into legs to walk on land, then two legs get longer, we grow hair and stand upright, hang around in trees and finally decide to get smarter than apes and invent things; like cigarettes."
"Now if that isn't the case for creation!" A nonsensical progression like that makes a good preacher proud.
"I never used to pigeonhole life on this planet, really care much or give it a label, but after discovering that 20,000 year cap, intelligent design is the only reasonable explanation for it."
---
CONSTANCE CARAWAY P.I.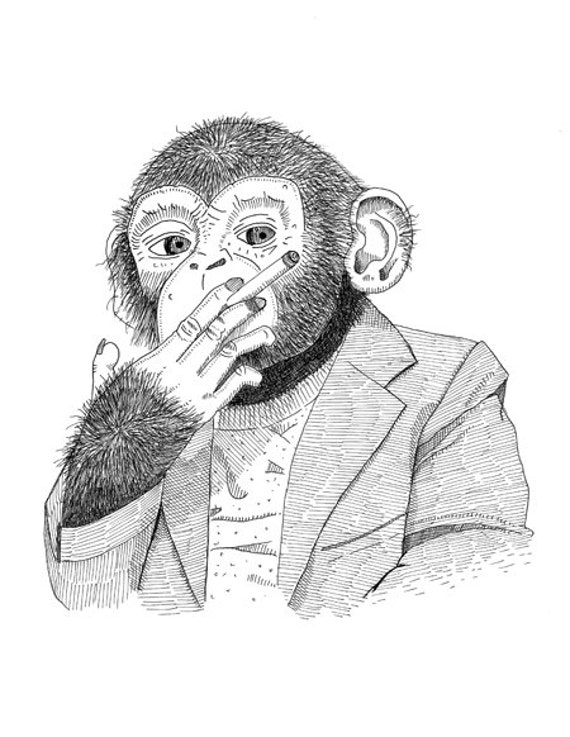 Episode 240
---
page 192
---
Now there is no music/video in this episode. How about a Lucky Strike commercial?
Here you go and Merry Christmas from the cigarette industry.
What I did was click on the media tab and insert with URL function.
Here is the step-by-step sequence to Blog Your Book like Gwenny:
I am going to do a post that relates to CONSTANCE CARAWAY P.I.
I have copy/pasted my text from my book file.
2. I have added images in this next step. #1 from my media and #2 copied from Google images. I have also added a title.
3. Below is a screenshot of my WordPress media file
4. An important component to Blogging Your Book is an Episode Catalog. I am insertig my icon and link to the book's catalog.
5. This is where I found the episode catalog for CONSTANCE CARAWAY, which can be done in the search post box.
6. In order to add this into the Episode Catalog, I get the short link from the post.
7. In this screenshot, I have added the Appendix post to my book's Episode Catalog. A reader of my blog can read the book (one episode at a time)
8. This is the "Edit Post" mode where I have added a Google image along with categories and keyword, both of which are important to search engines.
9. This is how the post looks online.
10. Here I am adding my theme song from YouTube into the post. I copied the URL.
11. Again, this is the "add media" area where I will insert the music into the post.
12. Highlighted in red is the inserted link to the music.
13. Here's how it looks in the published post at Writing is Fun-damental.com.
If you want me to blog your book, please contact me.