Alpha Omega M.D.

– Episode #105
… Their riverboat got washed up onto Delta mud, very early into the storm surge and no one can get to it at least until the enhanced tide recedes…
The Tallahassee Democrat is emerging as the print voice of Florida's capitol city. It is in no way aligned with the political party of the same name. It is inspired rather by the inspired notion of government for and by the people; elected or replaced on the merit of their service.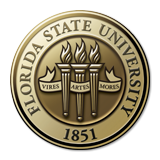 The young editor, freshly graduated from Florida State's School of Journalism and the son of the paper's owner, Fulton Allanson III. That would make his son, Fulton Allanson IV. He is filled with optimistic idealism and a deep love for the city of his birth, education and vocation. He has promised himself to be a defender of the truth, therefore the people who buy their newspaper.
John Ferrell is a contemporary and friend of Allanson the third. He has made it to a room filled by typewriters and people pecking them furiously; in a glassed-off office, on hand to deal with a story of regional and global ramifications.
        The younger speaks to John's questions about New Orleans. "The storm slammed the Mississippi Delta hardest, at the mouth of the Gulf. That is not a heavily populated area, but there were several river boat cruise ships out and they did not fare well. We obtained one ship's manifest lists your son and daughter, adopted Smythwick… I mean, well James' wife, you know."
"Yeah, I do, but can you tell me what happened to their boat? Tell me straight now."
"It got washed up onto Delta mud, very early into the storm surge and no one can get to it at least until the enhanced tide recedes. There is no method of transportation able to navigate the shallow water and insufferable muck. Whoever stayed with the ship, not tossed out or foolhardy enough to board a lifeboat, is likely still alive."
"When can you find out of the fate of my children?" pleads Ferrell to the elder Allanson.
"We have our hands full here, John," he reminds, but we happen to have a correspondent in the Delta region and he is already checking local connections there. He followed James and Abbey around for a while, then covering the Tallahassee Junior Women's Club outing. He's got to find out their fate as well, somewhere in Louisiana.
"Agnes was supposed to go on that trip, but she has not been feeling well, since the wedding that is."
"Yes I noticed." The Allansons had attended, knowing of which he speaks. "She should be happy she stayed behind. The rest of those socialite girls will not be straying far from the Panhandle any time soon."
Any survivor of this most radical atmospheric outburst will count their blessings.
---
Alpha Omega M.D.
Episode #105
---
page 96