Constance Caraway P.I.

~ Episode 196
…Come to think of it, you seem to know just about every Tom, Dick and Harry around this and every other country…
You don't have hit old Ace over the head with a hammer. He can tell that Connie is feeling left out and now that April has rolled around, outdoor activity possibilities are sprouting just like the crocuses and tulips. Having spent her time in the nation's
second biggest city bundled up and dodging frozen precipitation, it is time come out of recreational hibernation.
"Well, as luck would have it, I have a friend who is an executive at Armour Meats up in Milwaukee and he has told me that one of the most lavish country estates in mid-America may be torn down soon. He said that if I wanted to see it, he would meet me there for a personal tour."
"Just who isn't an old friend AB? Come to think of it, you seem to know just about every Tom, Dick and Harry around this and every other country, than Eddie Dombroski has cousins!"
"Now hold on CC; I'm not talking about some schmuck shirttail relative here," he is offended by being compared to a Chicago cabbie.
"Take it easy here Ace. Don't be flappin' your flaps. Eddie's cousins are merely closer to home than yours and his stories… are stories."
"But mine help get us around the world." He should know better. "Okay, I get it. I should know better than to minimize one of your pals."
"Alright then, your bud is a businessman in Milwaukee…? That is in Wisconsin. Is that where the estate is?"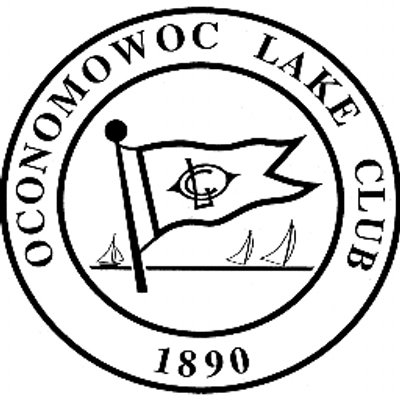 "No it's on Oconomowoc Lake."
"I-can-no-more-walk on a lake?" Connie's ears are playing tricks.
"No, o-c-o-n-o-m-o-w-o-c," he is reading off a piece of paper or he would not come off so phonetically smart. "From what I gather, Oconomowoc Lake is the playground for the captains of industry and gangsters from Saint Louis to Chicago."
"Gangsters, oh swell. Shouldn't we be getting away from them?"
"Retired gangsters."
"That's better." She reframes her position. "It would be nice driving through some scenic home-grown countryside for a change. Italy was a great adventure, but I want to cruise,
not fly, out of Illinois on fresh pavement and forget about creeps for awhile."
"Let's see what we can see, go where the wind blows us, miles and miles of smiles, up one hill and down another……"
"How about, we see if you can steer an automobile better than you can land an airplane!"
Constance hits below the belt. What's new.
---
Constance Caraway P.I.
Forever Mastadon
---
page 165