Alpha Omega M.D.

– Episode #300
…"SARA!!! Oh, honey, where on earth have you been?" That worldly reference, perhaps contrasting where she may have been for the last seven days was a Freudian slip…
It could have been that homemade rum, or consuming relief that they had made it across the Atlantic Ocean without tasting its salty water, but he didn't remember why he awoke in this woman's bed. What he did not know, is that Lyn was merely guessing. He says nothing.
"Don't worry, Captain Ford. When a person is making history, nobody should question what it takes to do it."
He wasn't expecting such a benign reaction. "You are hard to figure out Lyn… never ceasing to amaze me," he states without hesitation. "Most women I know would tell me to jump in the lake, or in my case, jump from a plane without a parachute."
"No parachute? That's a little harsh Bob, but I will consider the lake." She enjoys toying with his noble nature. It keeps him on his toes. "And you can take me out of the "amazing" category. I just happen to be a grand observer of mankind. There was no reason for you not to take comfort in the arms of a kind stranger. One never knows when the next day will be their last. I know what makes people tick.
  "That's why I write, to share those observations in the form of characters, either creating new ones or using live subjects for a template, like you in real life or the fictional, Ace Bannion. I try to make them as real as possible and as you know, they aren't always perfect." She is dead serious. "So what do you say? Let's give the Pacific Clipper its proper place in history!"
"If it were up to me and me alone, I would say why not. But there are the rest of the guys to consider. If I can get Rod and the others to chime in, with their side of the story, well then what the
hell," he knows that historical month-long flight needs to be told. It may as well be done right, by the people who lived it. "What a bunch they were. I can tell you things… well maybe not. We'll have to leave some things out. These guys have to face their families."
"More stories of passionate native women along the way, no doubt?"
"I'm not going to say anything else. We'll let Brownie and the guys decide whether they stick their necks out or not. Come to think of it, none of the crew ever found out that Sara turned up alive. Maybe it is best if we end the story at the La Guardia harbor. Yeah, I have seen some of them here and there in the meantime, but we do not want to stir up any more controversy than we already have."
"Great points! I like the way you think." She gets fired up at the start of each new project. Once the commitment is made, it is usually full steam ahead… usually. "But, we aren't going to start any project until we have Sara's life straightened out."
Another person has entered the room in time to hear her name. "Did I hear my name?"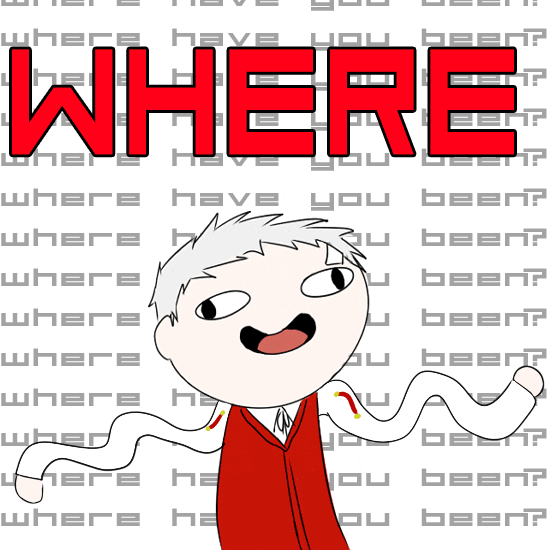 "SARA!!! Oh, honey, where on earth have you been?" That worldly reference, perhaps contrasting where she may have been for the last seven days was a Freudian slip.
"What do you mean? I just stepped out for a few minutes, needed to walk off a sore calf. I stretched it a bit doing a double reverse pirouette."
Deep down, Carolyn wants to inform Sara that: a minute in her world is seven days anywhere else. But the reference to dancing and the fact that she was still wearing leotards and slippers, what would be the use?
---
Alpha Omega M.D.
Episode #300
---
page 282