Odd Things
People Used
to Believe
Humans have believed all kinds of strange things throughout our short time on this planet. This is, in part, because humans (and our evolutionary ancestors) love stories. We gather around campfires and invent entire mediums, industries, and technologies to aid in their telling. But on the other hand, humans have always had a deep need to understand the world we inhabit, and the combination of these qualities can lead to very uninformed people believing some very strange things.
10. The Sun is Actually Really Cold
He believed that the sun wasn't hot, that it was actually very cold, but that its outer layers were of a luminous material, or an extremely reflective ocean. The discovery of sunspots had him reeling with possible ideas, suggesting that these were either momentary glimpses at the surface beneath the atmosphere or great mountain peaks that were being exposed by the tides of a vast ocean.
Obviously, these theories were laughed out of scientific circles by a host of polymaths, and Herschel's ideas never caught on. The sun isn't cold, and those sunspots are actually produced by the sun's magnetic field.
9. Isaac Newton's Future
Isaac Newton may have been known for his scientific exploits, but he was also absolutely obsessed with Alchemy, going so far as to construct his own furnaces to produce alchemical experiments. He wrote about these things extensively, using code to hide his theories from prying eyes, believing that anything could be transformed into anything else (something we know now is very wrong). If these texts were observed by anyone from modern times, they would be seen as occult or religious tracts. He was so obsessed with Alchemy and the supernatural that it might be considered that his interest in science was his real hobby.
To Newton, the philosopher's stone was a real thing, which he was constantly searching for.
Newton was also fiercely religious and believed that the Bible should be taken literally. He spent much of his time attempting to uncover a secret code created by the authors of the Bible, something left by God that would redeem humanity before His inevitable return.
After studying Biblical texts extensively, he concluded that the world as we know it would end in 2060 and that it would be preceded by an apocalypse.
8. Bloodletting
All the way up until the start of the 1900s, the practice of applying leeches or cutting parts of a person's body open to drain them of their blood was not only common, it was a thriving industry. The practice comes from the erroneous belief that all illness comes from the body having too much blood in it and that to cure that illness, the excess blood needs to be drained from the patient.
This is, of course, false, and while the practice of bloodletting fell and rose throughout history, it was perhaps never more popular than in the 1800s. It was a common practice for leeches to be imported for this purpose, and it's estimated that in France alone, 42 million leeches were imported each year. These leeches were used to drain the blood from patients, cared for by barbers (yes, you read that correctly). A patient could have as many as 100 leeches applied to them. Barbers and caregivers would coat the part of the body they wished to apply the leech to with sugar-water, milk, or blood to entice the tiny critters to start sucking. This industry caused leeches to become fairly scarce, driving the cost of them up by 300%, and forcing "care-givers" to find inventive ways to extend the life of a leech.
The first physician didn't come out against bloodletting until 1828.
7. Lambs Grew on Trees
During the Middle Ages, it was a common belief that the cotton being imported from India came from a vegetable that had a lamb attached to it by umbilical. This inaccuracy was reported by Sir John Mandeville in the 1300s. Mandeville wrote that in Tartary (the part of the map we know of as Russia and Mongolia today) a strange plant that produced gourds containing tiny lambs was a common sight.
It turns out that much of what Mandeville wrote about his travels were either outright lies or based on notes from other travelers.
Another version of this myth suggests that these vegetable lambs would die once they ran out of food surrounding their pod if they weren't killed by their natural predator (wolves).
Other writers would go on to claim to have seen these vegetable lambs, and the belief would not start to crumble until the 1600s.
6. Women's Orgasms Were A Sign of Insanity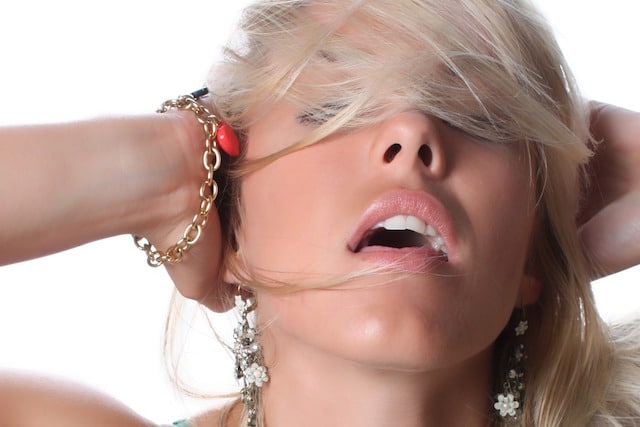 As late as the early 20th century, it was believed that women did not experience sexual desire and that the female orgasm was something that needed to be solved, rather than a thing which could be beneficial to a woman's mental and physical health.
Sigmund Freud was one of the physicians who proposed the idea that clitoral stimulation could lead to psychosis in women, a "theory" which saw quite a few women institutionalized as a result. Women who had difficulty or could not have a vaginal orgasm were labeled as lesbians (which was also thought to be a mental illness), imbalanced, and masculine.
History has had a bad habit of demonizing the female orgasm. The vibrator was originally invented so that doctors could relieve "hysteria" (known as sexual frustration today) in women, and it was generally not believed that women were capable of experiencing sexual desire and were merely receptacles for male anatomy.
Today, we know that the female orgasm is beneficial not only to a woman's mental health but also to her physical health as well.
5. Cosmic Ice Theory
In 1912 Hanns Hörbiger attempted to challenge the scientific community by introducing a controversial theory which suggested that humanity, the stars, and the planets were all made of… ice. Hanns and his partner, Philip Fauth, argued that the formation of the Milky Way was caused by the collision of a massive star with a dead star filled with water. This collision resulted in the formation of the Milky Way galaxy and dozens of other solar systems—all made of ice produced from the collision. When these ideas were challenged for not making any mathematical sense and for there not being any physical evidence for it, Hanns said "Calculation can only lead you astray," and, "Either you believe in me and learn, or you will be treated as the enemy."
This ridiculous theory didn't catch on with mainstream science at the time, not until the conclusion of World War I at least, when Hanns decided to take his theories into the public sphere, where they might be better appreciated.
His rationale was that if the general public grew to accept the theory that they were in-fact made of ice, then the scientific community would have to accept it as well (we mean, isn't that how science works?). While serious scientists did not accept his theory, many socialist thinkers at the time did, concluding that it was superior to theories invented by Jews.
And you are probably guessing where this is leading. Hitler, Himmler, and all of his cronies also adopted these ideas as well, along with a whole bunch of other horrifying things.
4. Doctors Didn't Need to Wash their Hands
Before the advent of germ theory, medical professionals would go from examining dead bodies to performing live births on mothers, which as you can imagine, caused all manner of infections and a high mortality rate among patients they cared for. It wasn't until 1840, when Ignaz Semmelweis, a 19th-century Hungarian doctor observed that one of his fellow surgeons died after cutting his finger during an autopsy.
Semmelweis surmised that because many of the doctors in his hospital often operated on corpses before treating live patients, they were inadvertently spreading "cadaveric matter." And when he instituted the policy that all of his doctors were to wash their hands between patients, the mortality rate at his hospital dramatically dropped. Naturally, he wanted to spread this discovery with the rest of the medical world.
There was quite a bit of resistance to this idea, though, mostly because Semmelweis' publication on the matter was barely coherent, and handwashing wouldn't be strongly advocated for until 1860 by famous nurse Florence Nightingale. And it wouldn't be until the discovery of germ theory that handwashing would become a staple in hospitals around the world.
3. Sexual Energy Controls the Universe
Wilhelm Reich went from being the enemy of Fascist Europe to being the enemy of the US Government, from psychoanalyst to the founder of sexual liberty in the West. Reich believed that orgasms were caused by a mysterious energy in the atmosphere called "orgone" and that this energy permeated and moved the entire universe. He suggested that a good orgasm could liberate a man or woman, and a bad orgasm could make them a prisoner.
Sexual liberation was not exactly in vogue in Hitler's Germany at the time, so Reich was forced to flee to New York, where his ideas would be embraced by the disenfranchised left. Reich even "invented" a device that he claimed could "energize" a person with orgone. The device, called an "Orgone Energy Accumulator,"  was feared by conservatives and revered by left-leaning individuals, and some even swear by its power today. Reich's ideas got him labeled as a communist sympathizer in the 50s, and eventually, the FDA would come after him for selling his Orgone Accumulators, demanding that they be destroyed along with all literature pertaining to them.
Reich would be arrested for violating this order and sent to Federal prison, where he would die alone in 1957.
2. Women's Bodies were not Designed to Handle Train Rides
The resistance we're seeing to the rise of artificial intelligence and 5G internet is nothing new, it's age-old. When the first locomotive was unveiled, men feared that its immense speed (top speed getting up to 50 miles per hour, or 80 kilometers per hour) would cause a woman's uterus to fly from her body.
A companion to this fear was that the human body, male or female, might melt if brought to similar speeds.
Cultural anthropologist Genevieve Bell suggests that this revulsion to new and developing technologies results from a kind of "moral panic" that a society experiences when an invention threatens to alter how we perceive time and space. Put more simply, we humans hate changes to the status quo, and we'll kick and scream until that change either goes away or we realize it really isn't so bad after all.
1. The Earth was the Center of the Solar System
Up until the end of the 2nd Century AD, it was thought that the Earth was the center of the universe. Although this notion is ridiculous to the vast majority of us who accept the clearly superior Heliocentric model (which purports that all bodies in the solar system revolve around the sun), to humans observing the skies in the 2nd Century, it did seem like the sun, stars, and the moon all revolved around the Earth.
Beyond famous Greek philosophers like Aristotle and Ptolemy, early Christianity taught that God had placed the Earth at the center of the universe, thereby making it unique.
Though recently, conspiracy theorists have begun a movement bordering on cult-like proportions suggesting that the Heliocentric model is a huge hoax perpetrated by world governments and that the Earth is actually flat, we don't have to tell you that this is bullocks, do we?
The Geocentric model of the universe was so pervasive in human history, that it would remain the scientific rule until being invalidated in the 16th Century AD.
---
Old Thoughts, Bad Thoughts
WIF Myth and Legend