THE NULL SOLUTION

 = Episode 99
…"Roger Roy."
"Not Roy Rogers."…
— Fresh as a daisy in May and as restless as puppy on a string, Gus rushes past the full moon like it is standing still. He will never tire of that moment when he passes the SOL threshold and gravity kicks back in. {They have not solved sub-light gravity {in space}
yet, but it is only halfway through the 21st Century}
"No traffic lights, no traffic and no need to stop for fuel; what more can a dark-matter-master ask for?"
"What'd you say?" asks the ground crew of two.
"Nothing guys, nothing, I am a half-million miles out and I swear I can almost see that tower. It appears to be a quiet weather day on this side of Mars, 45 degrees and sunny."
"Let us know when you drop out of SOL," Roy orders.
"Done. I do not want to startle the neighbors. I am strapped in and waiting for the riddle to pop onto my screen. It was right about here… and there she is!"
I am the how & why that blocks your way
2 + 1 = 6
6 – 2 = 9
0 – 1 = 0
Solve the what where & who and you can pass through
 "I am typing harmonia as my response. Send… nothing… sending again."
"Try capitalizing the H."
"Not Roy Rogers!"
This time his screen lights up like a Christmas tree. A mass of flashing colors and geometric shapes in a blinding sequence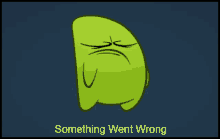 comes and it goes. The words WRONG TRY AGAIN conclude the transmission.
"Did you guys catch that? Harmonia with a capital H did something."
"Eureka, concrete proof of grammar in outer space, just why we sent you out there!"
"Hey, don't shoot me, I'm just the piano player," Gus insists. "I think I can land in the opposite hemisphere?"
"Lota good that will do us; Too long of a walk and that is 87 keys too many McKinney, come on home."
---
THE NULL SOLUTION
Episode 99
---
page 100